WiFi
WiFi at your accommodation
Information, terms and conditions


WiFi at your accommodation is now available, a voucher is required to access this service.

Caution vouchers are single use and are locked to the first device used to log in. Vouchers are non transferable between users or devices.
Caravan owners


Vouchers are available from Spring Lea Leisure Centre and our CARAVAN OWNERS SHOP at £5 each and are valid for 7 days from first log in.

A season long voucher is available at £50.00 to caravan owners registered for paperless billing, part season vouchers are not available, please allow up to 7 days from when you make payment to receive your season long voucher, we issue them by email only.
Season long Vouchers are licensed for use at the caravan they are issued for only.

A voucher can only be used once and is locked to the first device used to log in. Please choose your device carefully as there is an administration charge of £7 to transfer your voucher to another device.

Procedure to transfer your voucher to another device : Make your £7 payment at Spring Lea Leisure Centre or on line at our CARAVAN OWNERS SHOP, your current voucher will be cancelled and a new voucher issued via email. Please allow up to 7 days for your replacement voucher.

All vouchers or Direct to Van subscriptions expire on the 1st November regardless of purchase date.

We have installed a premium Wifi system but reception may vary, as may speed. The system is designed for emails and general web surfing only.

Please note:
We do not provide technical support for your device or provide phone support for Wifi, due to its technical nature we can only address any Wifi query by email to mail@springlea.co.uk
We aim to respond within 48hrs

Terms of Use

By accessing the wireless network, you acknowledge that you are of legal age, you have read and understood and agree to be bound by this agreement

You agree not to allow any device to connect to the wireless network through your device and that the connection of a device dedicated to sharing a connection or a wifi booster/repeater is prohibited.

The wireless network service is provided by the property owners and is completely at their discretion. Your access to the network may be blocked, suspended, or terminated at any time for any reason.
You agree not to use the wireless network for any purpose that is unlawful and take full responsibility of your acts.
The wireless network is provided 'as is' without warranties of any kind, either expressed or implied.
NEW - COMING SOON - Direct to Van service for caravan owners registered to paperless billing.
A secure private router INSIDE your caravan which you can connect to an unlimited number of devices (no vouchers required). This service provides Wifi INSIDE your caravan ONLY.
For a one off payment (guide price £270 subject to survey) a caravan owner may purchase the equipment required with the initial fitting and set up included. The equipment comes with a 12 month warranty from the date of installation.
There would also be an additional subscription charge each season for the connection to our network to pay in advance. We do not offer a part season subscription.
Connection speed will vary as this is a shared network but as a guide expect in the ranges quoted with each subscription:

Standard subscription: 0.5 to 1Mbps download and 0.1 to 0.2Mbps upload £130.00

Please ensure we receive your subscription well in advance of when you need the service as you will need to allow up to 7 days from making the payment for your service to commence. Direct to van subscriptions are non transferable.
If you would like to specify your wifi password please advise us when ordering the equipment, to change your Wifi password a £7 admin fee is payable in advance, please allow up to 7 days from making payment to receive your new password which will be sent by email.
The Direct to Van service is not yet available in all areas of the park, please ask for availability to your van.
Caravan Park
MAYFAIR

01900 881331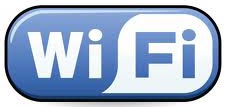 01900 881331
Beckfoot, Cumbria, CA7 4LA